Bild: Debra Hurford-Brown, pressphoto, www.jkrowling.com
J.K Rowling är författare och "mamma" till den populära sagofiguren Harry Potter. Nyligen blev det känt att filmproducentbolaget Warner Bros. skapar en ny tv-serie om Harry Potter där Rowling själv är ombord i produktionen. Ramaskri och protester uppstod och riktades snabbt mot filmbolaget. Drevet har fokuserat på att svartmåla J.K Rowling som transfobisk och högljudda röster har manat till bojkott och att J.K snabbt ska plockas bort kring skapandet av den nya serien alternativt att man skrotar den helt.
Tillbakablick: Ett decennium fyllt av olika cancelleringsförsök
År 2014 gick startskottet för misstankarna mot J.K Rowling. Hon blev snart en tacksam måltavla för den internationella transfrämjande rörelsen. Det var efter att J.K släppt boken The Silkworm som hennes kritiker pekade på att en av de transsexuella karaktärerna i boken porträtterats på ett ofördelaktigt och misstänksamt sätt. J.K Rowling sattes kort därpå upp på den internationella kändislistan över misstänkta transfobiker.
År 2017 var det dags igen. J.K hade då gillat en tweet som länkade till en kontroversiell artikel som tog upp kritik mot att transkvinnor, alltså före detta män, skulle få lov att uppehålla sig i biologiskt födda kvinnors skyddade miljöer så som omklädningsrum med mera. Motståndarna gjorde vad man kunde för att sätta igång en bojkott av J.K´s böcker såväl som man försökte hindra hennes delaktighet i det offentliga samtalet.
År 2018 blossade kritiken upp på nytt då J.K vid några tillfällen under året gillat skämtsamma eller satiriska inlägg som gjorts av andra personer i debatten.
År 2020 blev det återigen ett rejält liv i luckan. I juni samma år publicerade J.K en tweet som hånade det för många trans-inkluderande begrepp för kvinnan som beskriver henne som en "person som menstruerar." J.K menade att transaktivisterna raderar ut de biologiska könen och framförallt urholkar betydelsen av ordet – kvinna.
Senare samma år intervjuades J.K Rowling där påstod hon att minst 90% av Harry Potter-fansen håller med henne. Varför majoriteten av dessa fans sällan vågar uttala sig berodde då på att de var rädda för sin personliga säkerhet menade hon. Samtidigt fortsatte J.K att allt jämnt stå rakryggad och vägra vika ned sig för sina motståndarnas försök att tysta henne.
År 2022 växlade J.K upp tonen rejält. I ett replikskifte på Twitter implicerade hon att transkvinnor är predatorer och menade att transkvinnor nu skulle förbjudas att vistas i publika miljöer som är avsedda för biologiska kvinnor. Protesterna mot J.K hade egentligen aldrig tystnat sedan de började år 2014 och efter denna Tweet tillsammans med de tidigare händelserna cementerades nu J.K´s rykte som en transfob av rang.
I januari i innevarande år trollade J.K Rowling på nytt sina belackare i transrörelsen med följande inlägg:
Redaktionens kommentarer
Kommer jätten Warner Bros. beslut att ta med J.K Rowling i produktionen av den nya tv-serien sätta käppar i hjulet för trans-aktivisternas momentum och det snart tio år långa drevets utfall?
Har en så pass framgångsrik författare som J.K Rowling i egentlig mening någonsin varit cancellerad? Det finns många frågor att fundera på i denna soppan och det är mycket lätt att kliva ned i något av alla de kaninhål som skapats under den decennielånga debatten kring transfrågorna med risk för att tappa kompassriktningen. Det har varit en icke konstruktiv och onyanserad debatt, många gånger där J.K Rowling utmålats som den största och mesta transfobiska offentliga personen av dem alla.
Men vad finns det egentligen för hårda fakta att luta sig mot om man vill skapa sig en egen uppfattning i frågan?
Har J.K Rowling överhuvudtaget någonsin sagt något som faktiskt är att anse som transfobiskt? Inte enligt en utförlig och sammanfattande analys i den New York-baserade lifestyle-tidningen The Cut. I analysen får J.K Rowling sin dom: ej skyldig till transfobi. Däremot pekar tidningen ut en rad andra uttalanden där man inte håller med Rowling och menar att hon har fel i sak.
Redaktionen menar att debatten och tonen tidigt barkade åt skogen. Det omedelbara resultatet efter J.K´s uttalanden år 2017 orsakade redan då publik förvirring, oceaner av misstro och strax vällde en lavin av kritik och negativitet ut på internet och infekterade debatten. Många inom transrörelsen fruktade vid tidpunkten att hennes "gilla-markering" på det kritiserade Twitterinlägget skulle ha signalerat att barnboksförfattaren anslutit sig till en anti-transrörelse, känd för sin öppna fientlighet mot transpersoner. Men gick det inte lite för snabbt att komma fram till den slutsatsen? Jo, det gjorde det nog menar vi.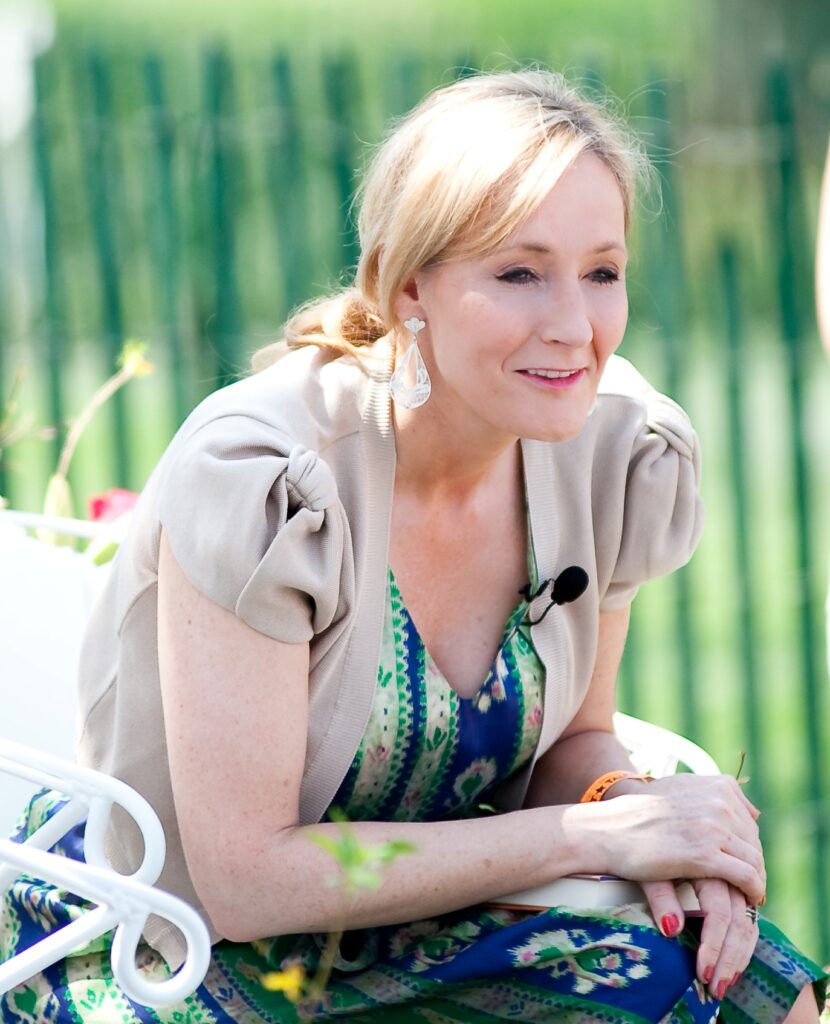 Det var mycket svårt för alla inblandade att stoppa snöbollens momentum, stanna upp och fundera ett varv till. Efter drevet dundrade igång försvann därmed alla möjligheter till att kunna föra en sansad debatt i den polariserande trans-frågan. För visst går det att debattera allt? Eller vad tycker du? Redaktionen är säker på att absolut ingen tjänar på att debatten så snabbt övergår från konversation till ett rent skyttegravskrig, när heta frågor kommer upp på agendan. Allra minst tjänar våra marginaliserade och utsatta grupper på denna negativa utveckling av samtalsklimatet.
Slutligen spår Redaktionen att J.K Rowling genom all publicitet kring den nya tv-serien både stärker sin position i den publika debatten samt fortsätter fylla på sitt fuck-off-kapital a.k.a "krigskassa" rejält.
Efter ytterligare en snabb titt ned i vår spåkula så vi heller inte röken av att det kommer föras någon speciellt sansad eller konstruktiv debatt i närtid. Skyttegravarna kommer att grävas än djupare och debattörerna kommer fortsätta sakna lust att försöka förstå motståndarsidans argument.